Autumn hiking days
Hiking pleasure in the mountaineering village of Malta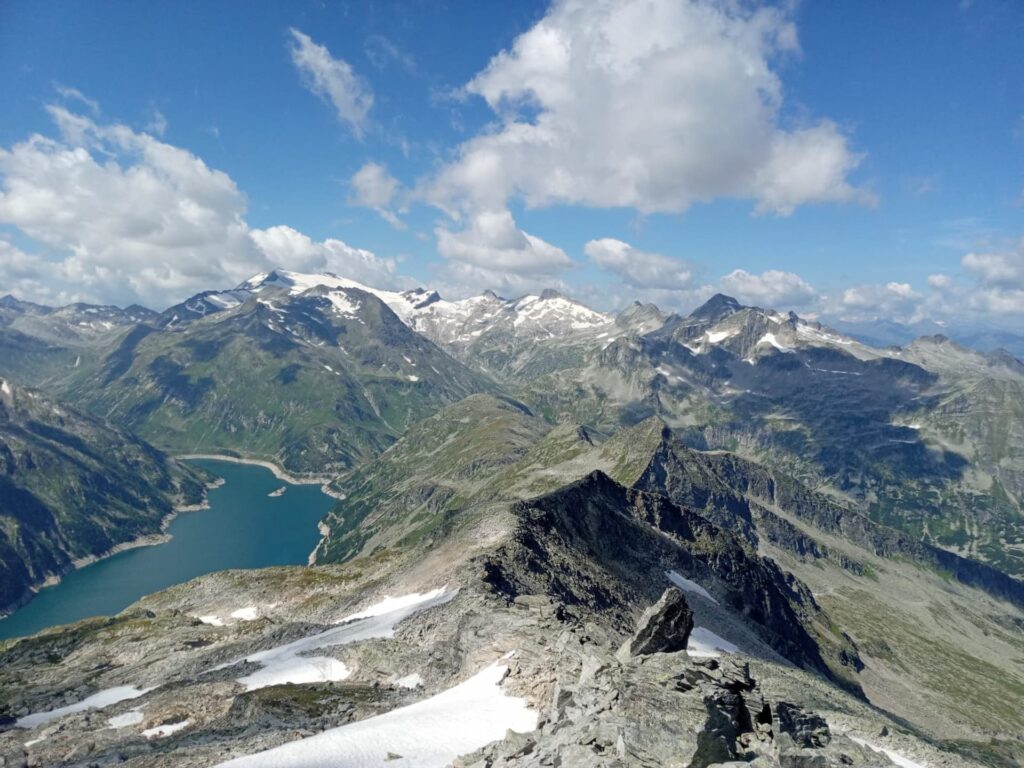 The Malta Valley, also called the valley of the "falling waters", invites hiking enthusiasts to hike together. The mountaineering village of Malta forms the eastern gateway to the Hohe Tauern National Park.
A unique cultural and natural landscape awaits visitors around the "Tauern Queen" Hochalmspitze.
Guided by our National Park Rangers, we offer a guided hiking programme to the peaks, the "Arlscharte" (2326m) in the rear Maltatal and to the "Winterleitenkopf" in the Gößgraben (2518m).
Programme
13.9.2023 – 16.9.2023
Wednesday
13.9.2023
Individual arrival
Thursday
14.9.2023
Hike to the Arlscharte at 2326 m – Hinteres Maltatal


Requirements

: Moderate to difficult tour, surefootedness, good physical condition required


Start

: 8.00 a.m.


Meeting point

: Faller Hütte car park


Duration

: 4 hours (depending on walking speed)


Distance

: 7 km


Difference in altitude

: 400 hm
Friday
15.9.2023
Hike Winterleitenkopf at 2518 m in Gößgraben


Requirements

: Moderately difficult hike


Start

: 8.00 a.m.


Meeting point

: Malta car park under the municipal office


Duration

: 5 hours (depending on walking speed)


Distance

: 9 km


Difference in altitude

: 879 hm
Saturday
16.9.2023
Journey home
Information & Booking
The guided tours and the organised shuttle service to the tours are free of charge for the participants.
Information and booking by telephone at +43 4733 22015 or by e-mail to anita.strauss@ktn.gde.at.
The small print
The programme points can be exchanged if necessary due to weather conditions and planning.
The minimum number of participants per programme item is 10.
The Malta Tourist Board reserves the right to cancel the package tour if the number of participants is too low up to 4 weeks before arrival.
Sturdy footwear (ankle-high hiking boots) with non-slip tread soles, weatherproof clothing, rucksack with sufficient drinks and snacks, headgear and sun protection.
A shuttle service will be provided for the journey to the Gößgraben and the Kölnbreinsperre.
The toll for the Kölnbreinsperre will be charged extra per person.